About Me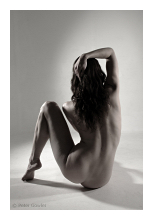 From traditional fine art nude to subjects altogether more esoteric I have an interest in experimenting with most styles of images provided they are executed with a degree of integrity.
Born in 1972 in a small town in Wales called Gresford, to English parents, I moved to Scotland at the ripe old age of two where I have lived ever since. Originally studying Physics at University I found the opportunities after graduation were not forthcoming and eventually retargetted myself to a career in IT.
Whilst I always felt I had creative urges, inspired in part by other family members, I had throughout life always ignored these or redirected them into less artistic creativity as often witnessed by some of the over elaborate system integration plans that my work colleagues would have to endure.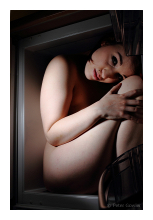 Eventually after purchasing my first digital SLR camera in 2007 for a trip to visit an old schoolfriend living in the Czech Republic followed by taking some pictures as a guest at a friend's wedding the following year I found that my creatives urges had finally found the outlet they were looking for and I decided it was pointless to deny them or try to re-channel them any longer.
Initially, I started taking pictures of anything that didn't move too quickly but soon found that my main interest was in photographing people and so in 2009 I joined a number on online photography forums with a view to learning more and in the autumn of that year with eternal thanks to a young model who was willing to give me an opportunity I completed my first photoshoot and as they say the rest is history.
Currently resident in Edinburgh and working mainly in the Central Scotland area I'm always interested in working with new people so if you are interested in collaborating on a project feel free to have a look at my Projects page or drop me a message from my Contact page.
All images Copyright © Peter Gowler 2010-2017. All rights reserved.